Loading...
Carlton Landing-The Coral Cottage in Carlton Landing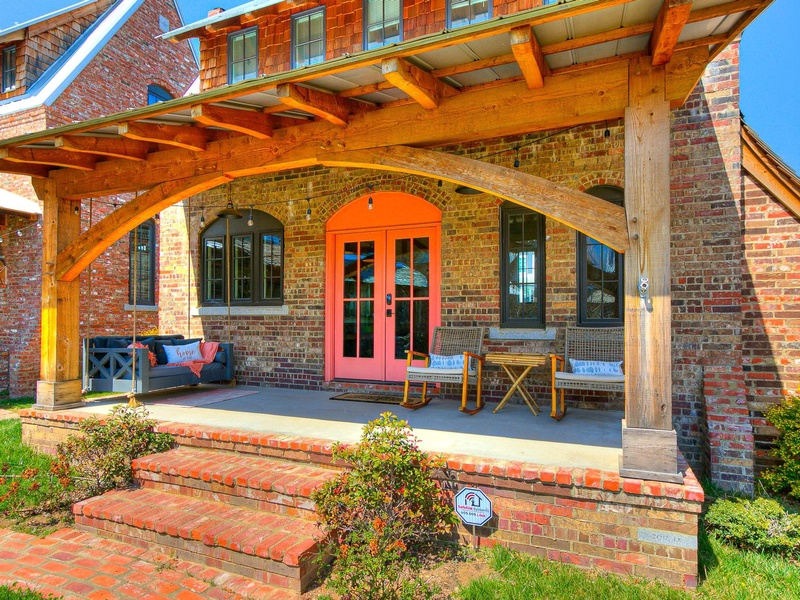 Carlton Landing Fitness Club
Carlton Landing- The Coral Cottage

Located in the micro neighborhood within Carlton Landing- The Borough. This one bedroom with loft, one bathroom cottage is a brick masonry masterpiece. The swing on the porch is the perfect place to relax and catch up on your favorite novel while enjoying your morning coffee. The Borough has a shared sitting fire pit where neighbors and friends gather many evenings.

As you walk through the front door of "The Coral Cottage" you will find yourself in the cozy living area with a sectional couch and chair surround a flat-screen TV provide a place to share adventures and tales of the day. The unique kitchen is fully stocked to provide you with all your cooking needs. The island in the kitchen plays as a dining area with six bar stools, it is the perfect use of space!

Upstairs, you will find the queen bedroom with loft where three twin beds are located. In the hallway is the bathroom with walk-in shower and laundry area. This sensational Carlton Landing home in the Borough is simply stunning and perfect for a small family or friends traveling together.

Golf carts parked at the property are owners use only.

If you would like to rent a Golf cart, please contact Lakeside Motorsports at

All our vacation rental homes at LakeStay are equipped with bed linens, bath towels, a starter supply of amenities, and a washer/dryer unit for your stay. Guests will have access to our community amenities: pool, hot tub, grills, and seasonal kayaks-paddle board rentals.