Loading...
Carlton Landing-Meeting House Room1 in Eufaula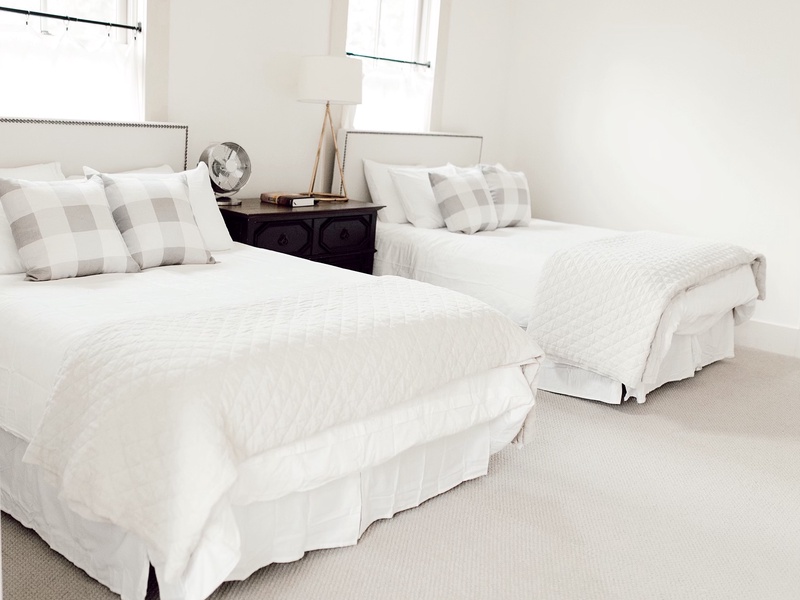 Carlton Landing Fitness Club
Welcome to The Meeting House Room 1 - 20 Boulevard

Offering 2 queen beds, a comfy window seat, and a huge master bath, this room is perfect for small families or even friends on a getaway!

The Meeting House is where community happens! Located at 20 Blvd in Carlton Landing, we are a coffee shop, restaurant, sports bar, and generally awesome concert venue that serves craft beer, amazing wine, and yummy adult beverages! Kids keep us busy making our hand-crafted Blue Bell milk shakes! We have a variety of great Carlton Landing and Meeting House t-shirts, sweatshirts, hats, and other cool gifts as well! Come join us, stay a while, make new friends, and laugh with old ones!

The Meeting House offers 3 absolutely beautiful suites upstairs! Each room is extremely comfortable complete with en suite bathrooms. Located on the second floor of The Meeting House, guests will be in the center of the action! With The Meeting House operating hours opening at 8am and closing at 10 pm, guests will have plenty of time to rest regardless of staying at one of the main places where the town gathers. Being the only place in Carlton Landing that offers nightly room rentals, The Meeting House suites are a favorite!

The Meeting House en- suites at LakeStay are equipped with bed linens, bath towels, a starter supply of amenities. Guests will have access to our community amenities: pool, hot tub, grills, and seasonal kayaks-paddle board rentals.